Draft Day Drama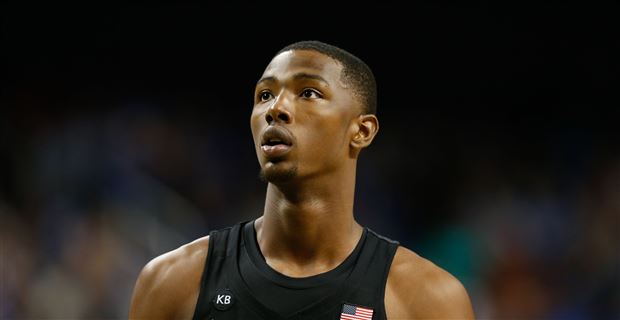 06-23-2017
PHILADELPHIA- A lot of chatter has been coming out of the Sixers' front office ahead of Saturday's draft. Currently, the team holds picks #15 and #18, but from the looks of frantic scouts and sleep-deprived upper brass, the team may not be in those positions when the draft kicks off less than 24 hours from now.
It is no secret that the Sixers had hoped to be in the lottery when they traded the 2018 Portland pick (acquired in the Jabari Parker deal with Minnesota) for the 2017 Houston Rockets pick and the 2018 Atlanta Hawks pick. However, the Rockets went on a tear and actually made the playoffs, leaving the Sixers outside the lotto.
What the team most needed was a point guard, however there aren't really any of those slated to go in the teens. After fruitfully trying to break into the top 8, the team went out and traded for the rights of Darren Collison, moving JJ Redick and two second picks for the first chance to re-sign the veteran guard.
As the Sixers scouted rookies to draft at 15 and 18, some possible trades came in. They flirted with the possibility of moving 18 for a veteran shooting guard on an expiring deal, but they would have needed to move Jordan Clarkson out first. Not only that, with Avery Bradley, Derrick Favors and T.J. Warren all set to expire in a year, the team would have been looking at cap hell. So that deal was put on ice for now.
It looks like the Sixers will get into the top 10, after all, as a deal is in place. However, if the Sixers' pick is off the table when it's their turn to draft, they will likely maintain the #15 and #18, now that their scouting reports are in place. Another option is to try and pull in that veteran shooting guard if the pick is gone, but that will open up other complications for the team.
Comments (1)
Nenjabin
06/24 10:03 am
QN, Qtr. OFF, #2