Big Trouble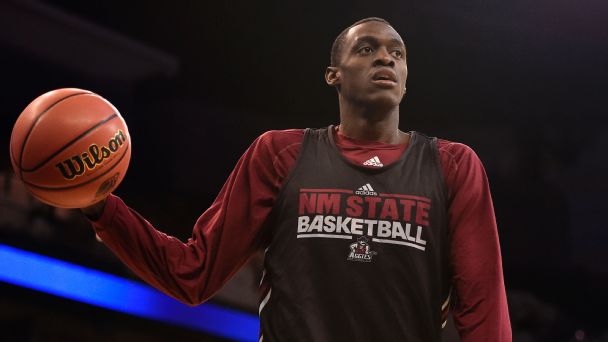 11-25-2017
PHILADELPHIA- There was a moment during FA Day 2 when Sixers GM VT was on the phone with the agent for Dewayne Dedmon. Rather than offer any GM points, the Sixers decided to make a standard offer to the big man. The agent then informed VT that Dedmon would be going to the Chicago Bulls. If the Sixers had offered 2 GM pts, Dedmon would have been theirs.
And he would be starting right now.
With Rudy Gobert gone 4-6 weeks following a bone bruise in his knee, the Sixers are revealing just how thin the team is up front. The team quickly made some moves, sending out the underwhelming Gorgui Dieng and Cheick Diallo to the Magic and bringing in James Johnson for Darren Collison. While Johnson has likely cemented the starting job at PF, here is a look at the other Sixers bigs.
Ed Davis- With Gobert out, the Sixers are giving Davis a chance to start at center. As a starter, the vet is playing quite well so far, averaging 9.3 points per game and 14.3 rebounds per game. However, his 59% free throw percentage has been woeful. He is a strong rebounder, ranking 21st in the league in offensive boards per game. Unless someone else steps up in a big way, Davis will likely start until Gobert comes back (or if the team trades him first).
Richaun Holmes- The Sixers started Holmes next to Gobert in the first two weeks, but with the acquisition of Johnson, they moved him to the bench to spell Davis. Holmes was great in week 1 (13 ppg, 8.5 rpg) but slipped a bit in week 2 (7 ppg, 7.3 rpg). He is playing better off the bench and will get minutes while Gobert is out. Fun fact: Oklahoma City GM Nenjabin claimed that Holmes would be playing in China this season, earning him the nickname Mr. China.
Pascal Siakam- Siakam has been intriguing for the Sixers this season, earning steady minutes off the bench. Though he is averaging 6.4 ppg and 4.6 rpg, Siakam brings a lot of energy to the court and is shooting 62%.
Zach Collins- The rookie has not cracked the rotation, despite being a Top 10 pick.
Mike Muscala- Has not appeared in a game as a Sixers and will be traded to the Kings next week for Jose Barea.
Comments (1)
Nenjabin
11/26 12:17 am
QN, Qtr. 1, #2