Who is Josh Hart?
Hello Warriors Fans, we want to welcome our Rookie with this article.
Do you wonder who this guy is?


The Warriors gave away a future 1st round pick for him, hoping that he will develop into the guy they are
looking for. We want to have a closer look at Hart.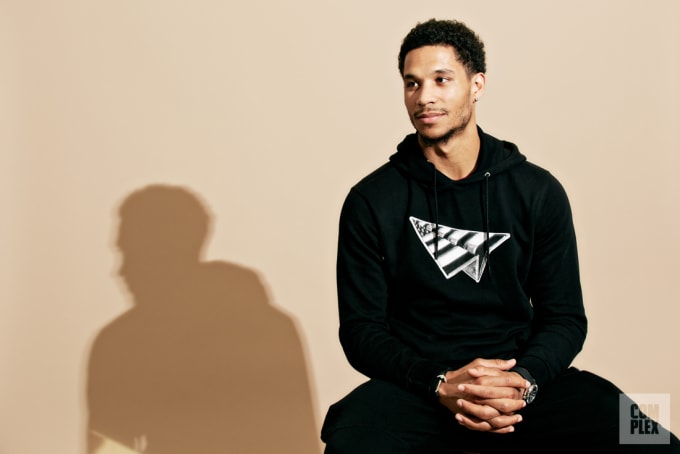 Josh Hart is a shooting guard and he was drafted with the 32th pick in the 2017 draft by the Denver Nuggets.
He played his college ball for Villanova and won the NCAA championship in 2016.
He also won many individual awards during his 4 years at Villanova.
Some of them are First-team All-American (2017), Senior CLASS Award (2017), Julius Erving Award (2017),
Big East Player of the Year (2017), 2× First-team All-Big East (2016, 2017), Big East Sixth Man of the Year
(2015) and the Robert V. Geasey Trophy (2017).
This sounds amazing, but he was drafted at 32, so there should be a reason why he wasn´t picket up earlier in
the draft. Maybe because he is already 22 years old, maybe because his upside isn´t that high.
But what we hope to get out of him in the next years is a solid defender with a solid ump shoot and good range.
A solid 3 and D player...that is what we are hoping for. And maybe that he needs a little less time to be
effective in the NLL than 19 or 20 year old guys that was drafted before him.
GM Mailo said that he is "betting on two things with this one. First on Hart, that he become a solid 3 and D
guy in the NLL. Second on me and my team, that our first 2020 will be a pick in the 20th and not a lottery
pick" ... sounds good. Let´s hope that he placed is bets well in this case...time will tell.
Have fun waiting on Hart to hit the floor for our Warriors and show the NLL that he should have been picked earlier!