The difference a week makes
Week 4 has provided relief to the Nuggets front office. After the first 3 weeks, winning a total of 3 games, and having a league worst team point differential, the team was looking at the errors made in the offseason and cursing them daily. The team entered week 4 expecting more of the same, especially considering the loss to injury of Enes Kanter and Eric Gordon, both players who were getting ratings boosts and playing well in the NBA. In frustration, no practice sims were run to find the best line up, no real thinking put in place, just a few small coaching sliders changes and a reduction in minutes for the starters and BOOM! the Nuggets are back in the season.

With a game to go this week the Nuggets are half a game out of the playoff race, they have improved their point differential from minus 10 to minus 3. They have only 3 players shooting less than 50% in the week, John Wall has dropped his turnover numbers down from 6+ to 3.3 per game. Jameer Nelson is scoring 13 points per game, 7 players are having double digits points per game. 4 players have 20 plus PERs this week, Wade, Nelson, Wall, and Morris. That's a lot of guards playing well.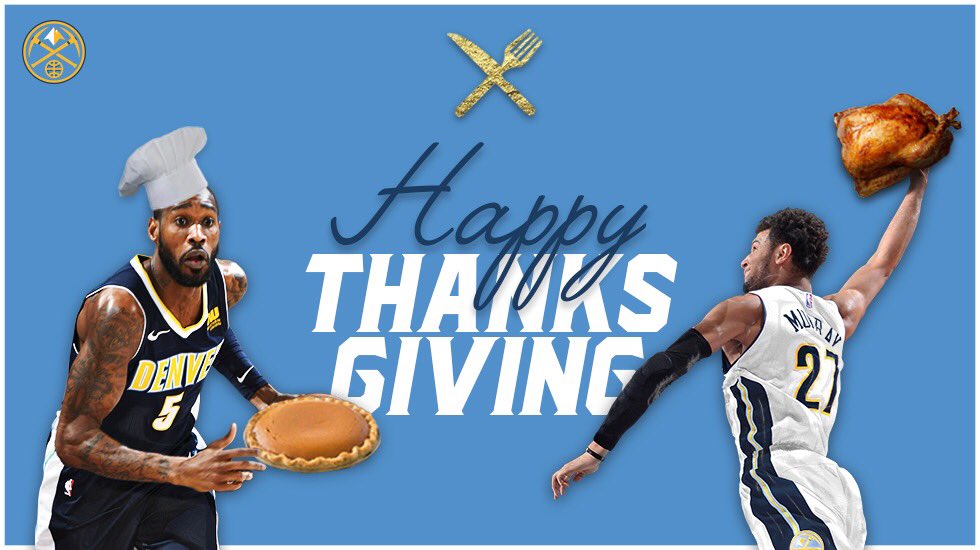 It's like a Thanksgiving Miracle, which for those who don't know, is like a Christmas miracle, just a month early.

But with the wins and the Miracles, the front office is posed with a different set of questions. Who sank the boat in the first 3 weeks? Kanter who was averaging 22 & 12 on 61% shooting, or was it Eric Gordon, who was there to stretch the floor for Wall and create space, but couldn't hit a shot to save his life. Will Jameer Nelson be able to play starters minutes and be just as effective, as John Wall looks to sit for a few after having some sweet sweet platelet injections?

One thing is for sure, GM Rootsey won't bother with any practice sims this week, because that's what actually worked.

Comments (1)
Nenjabin
12/01 11:42 pm
QN, Qtr. 1, #2