What an NBA Offseason
There has been plenty of talk in NBA fan circles of how exciting this NBA offseason has been, with big names switching teams to make multiple star teams, a European tournament with a bevy of NBA stars squashing the local talent, and a tightening cap situation forcing teams to move everybody and any body. The NLL faithful look at every NBA transaction and movement and consider their beloved team, GM Rootsey is no different. Let's look at some of the news that has been keeping the GM up at night over the last few months.

The first issue was in regards to John Wall, the NLL Nuggets star player. There was talk early in the offseason as he was holding out on signing his extension, that he may not resign with the Wizards. With the new automatic extension rule in the NLL, it was important that he just make a nice neat deal in the NBA and get it over with. While we were waiting and watching what he would do, he called out the Wiz/Nuggs management for not trading Otto Porter for Paul George. Who is to say what the relationship between teammates is like after such a public challenge to management, fortunately Otto Porter has taken a gracious public position. "We're talking about Paul George here. If we could get him on our squad? We could definitely contend for a championship," Otto explained when confronted about the comments at his press conference around intending to sign a max extension with the Wiz/Nuggs.

The next news was Otto Porters extension, with NBA Nets looming and giving Porter an offer sheet, maxing out his value and ensuring the Nuggets and Wizards cap will be committed for the long term.

Markieff Morris couldn't keep himself out of the headlines, even if he wanted to. Standing trial with his brother, fighting an assault charge. I just hope his fighting of his fighting charge doesn't lead to prison time or an NBA suspension. Then as the trial was getting underway he undergoes a sports hernia surgery that would keep him out of games until the end of November. This leaves the power forward spot a bit bare because...

Jamychal Green is still coming to terms with the restrictive cap situation the NBA found itself in. Intending to seek out a PAY day through restricted free agency, the list of suitors with space quickly vanished, leaving him negotiate a deal with his NBA team, the Grizzlies. The Grizz have offered him a contract "well above the qualifying offer" but this has fallen short of his expectations. He has until October 1st to accept his $2.8M qualifying offer or the saga will just continue as he negotiates his future. The current outlook is not bright, as he looks to miss some of training camp, hopefully not too much.

Enes Kanter has been caught in the news too. Firstly he had his passport cancelled by the Turkish government while he was travelling abroad, as he is critical of the Ergodan regime in his home country. Kanter's political views have left him estranged from his country and his family. His NBA team had been supportive of Kanter's freedoms and assisted him in returning to the USA. WE have seen Kanter playing against hoodie Melo and other stars in pick up games over the summer .
Then as training camp is about to start, we see Kanter traded for hoodie Melo and move to the Knicks. While Kanter was comfortable in OKC, and his views and opinions were low key, due to the control of the media that the franchise has in Oklahoma, he will be thrust into the cauldron of NBA writers, New York City. Now Kanter can be outspoken and heard. Now he will draw the ire of every NBA writer and radio drive time host. How will he cope? He's only played in OKC and Utah, which are small towns in comparison to the big apple, how will that change his evening habits? How will he mesh with Porzingas? Where does he fit in the rotation? So many questions. Time will provide the answers.

Some pleasant news from Europe was the Cedi Osman signed a 3 year $8.3M contract with the Cavs, and then backed it up by leading the Turkish squad in scoring, rebounds, assists, steals, and blocks per game throughout the Eurobasket competition. While he doesn't look to feature in the NBA next season, he did show his potential to score and defend. Hopefully his political views do not clash with Kanter's too much, otherwise we could have a powder keg of emotion on this team.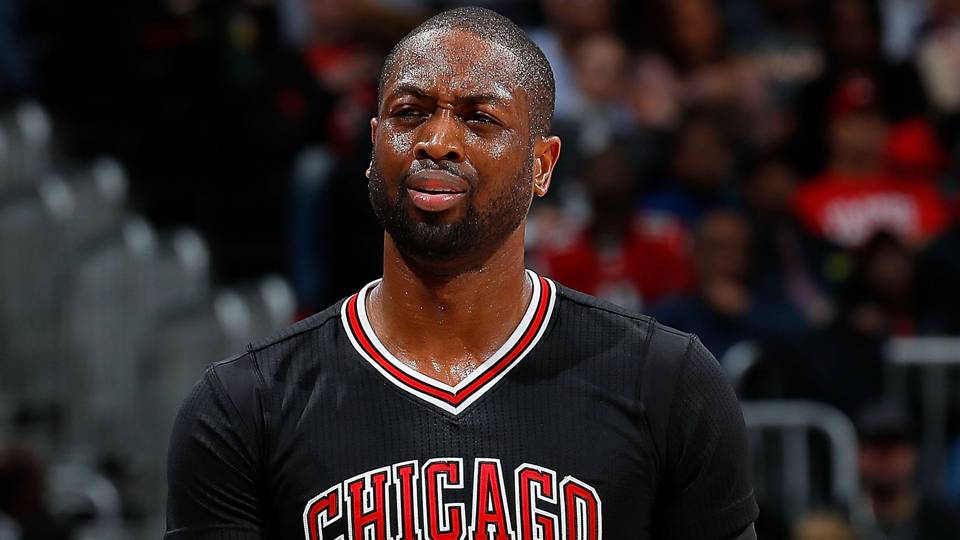 Just when you thought the dust had settled and the offseason was complete, Dwyane Wade receives the much rumoured buyout from the Bulls, and his contract status is in limbo. You'd hate to be playing in a salary capped fantasy league which mimics NBA contracts, which has recently brought in capholds with the sort of uncertainty, wouldn't you?

$35M caphold, that's bad... My guys are RFA, that's good... He wont have bird rights for next year, that's bad... Probably signing for $4M, that's good... Hmm that'd make him a Free Agency day 2 decision, that's bad (as it means I keep his caphold, while all the big money Free Agents are signing deals and lose it once the below mid level guys are available).... Capspace for salary dumps, that's good???




In the end GM Rootsey can plan out his offseason and free agency strategy months in advance, but when it comes to the crunch, all the plans are toast and its back to the drawing board for a few weeks before it hits.
Comments (2)
dazman32
09/28 09:52 pm
Haha, love the simpsons reference
Nenjabin
09/28 08:38 pm
QN, Qtr. OFF, #2