You trying to get the pipe?
The final domino to fall in the Pelican Kingdom is overpaid, under performing, uninterested and always injured thorn in my side, Chandler effing Parsons.

Hes off to the Portland Trail Blazers along with Semi Ojeleye (who didnt even get to wear one of the jerseys we made for him) and a miami 2019 second round pick.

Coming to New Orleans is J. R. Smith and Brice Johnson.

The main motive behind this move for the pelicans is getting out from under the contract of chandler parsons. Not that Smiths is much better for the production hes giving this year, but he fits in the type of player im targeting going forward and also created a bit of cap space to throw at some middle tier free agents in the off season.

Plus who can forget his classic DM to a girl attending a knicks game back in the day, so its worth having him on the roster just for that haha.

Also ill be getting a look at previous first round pick Brice Johnson for the rest of the season, even though he hasn't shown much or even anything at all. So maybe a recent change of scenery in the NBA helps him find his feet, but its not looking likely. He had his team option declined so at worst he is an expiring contract.

And with this move that completes the entire roster overhaul of the pelicans since GM gc6 took over. Not one player remaining from previous management.

Retrade fines have been racked up, plenty of second rounders have been added to the treasure chest and then some traded away. But we have a direction now and also some picks at our disposal to have a stab at finding a diamond in the rough. And we are keen to see a Conley/Jackson back court in action.

So here's to the new look Pelicans!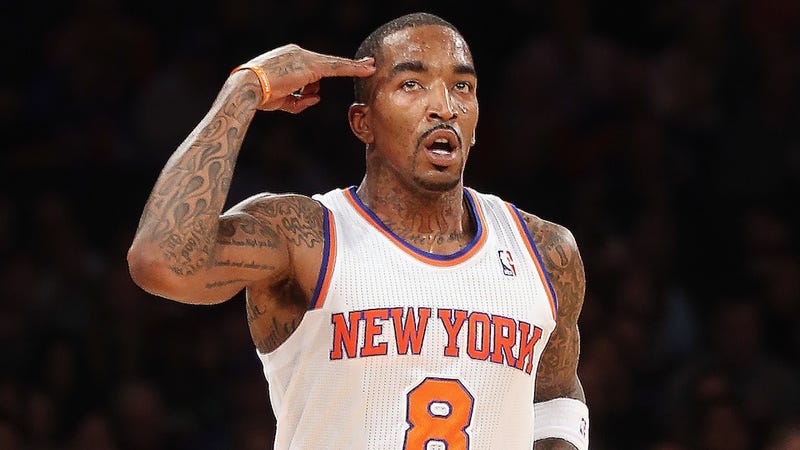 Comments (1)
Nenjabin
02/13 09:45 pm
QN, Qtr. 3, #4