Domino #2
The next domino to fall was the deal Portland have been pursuing for some time now. That is of course the Rudy Gay deal.
The intention appears to have always been to get Rudy back on the court and then move him on for some young talent. Which was all going well and Gay's value was sky high, then as most of the other team has experienced, injury hit. Nothing serious but kept him off the court.
I was told that the deals just dried up. That was until Philadelphia opened up the trade negotiations. The deal took some time to finalise, as pieces had to be moved around in order to take on the new guys. Reports are that the Philly GM was great to deal with and they both got out of it what they were after.
The guys departing Portland are obviously Rudy Gay, but also Sindarius Thornwell had to be dealt in order to make space. That was tough as the rookie really found a groove in Oregon.
The space was cleared to welcome a 6'9" forward, only been in the league one year, Pascal Siakam. Some people with basketball brains better than mine say he could be one of the elite defenders in the league. It appears with these defensive minded acquisitions portland are really trying to build a solid base on D.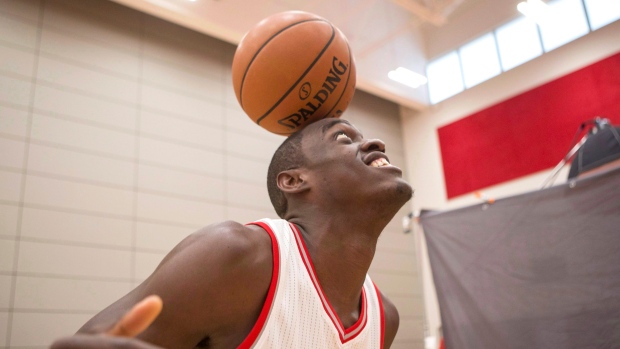 Also in this deal Young Gun Malik Beasley will be coming to Portland in a matter of days, due to contracting issues his welcome has been delayed, but it wont make it any less grand when it happens. Beasley hasn't had the opportunity to showcase his talents but he has a great stroke with out of the gym athleticism. Sounds like a great combination to me.
It will be very interesting to see how these guys gel and develop in a Portland uniform, It looks to be promising at this point.
Comments (1)
Nenjabin
02/08 11:34 am
QN, Qtr. 3, #3