Key Acquisition Review: Brook Lopez
Brook Lopez was acquired along with Kyle Lowry and Shelvin Mack in a deal that sent Jeff Teague, Jordan Clarkson, Wesley Matthews and Mason Plumlee to the Timberwolves, and included a swap of 2018 first round picks.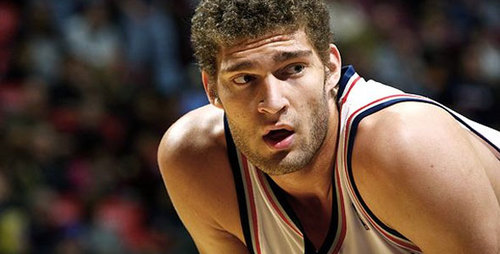 Lopez, 29, stands 7 feet tall and weighs just under 270lbs. The nine-year veteran, on paper, should be right in the middle of the prime of his career. Brook Lopez is one of the best offensive centers in the league and seems to be continually improving, developing to become a legitimate stretch five, being able to score at any range. Whilst his rebounding totals are low for someone of his size, he protects the paint well and boxes out effectively with his strong base.

But, that's all well and good in a vacuum, but what did he do for Boston? Was he all that was promised, or was he somewhat disappointing? Do the attributes contribute to Ws, or are the statistics empty calories?


Statistical Line:

45 games, 29.7 minutes per game: 19.5 points, 7.9 rebounds, 1.6 blocks, 1 steal, 50/48/84 shooting splits

Per 36 numbers – 23.5 points, 9.5 rebounds, 1.9 blocks and 1.2 steals


Scoring

Lopez had no trouble fitting into the team and the chemistry was there almost immediately. From his time in Minnesota, he increased his production across the board in efficiency. Fg jumped 7%, three point shooting jumped around 20% and he was much more potent with his possessions. On a team loaded with scoring, Lopez still being able to score 20 points per game as the team's sixth man was impressive.


Rebounding
His development as an outside scorer has hurt his rebounding numbers, but he has never had the reputation of being a great or even good rebounder for his size. However, some factors that are often overlooked are the following:

He has great size and shot blocking instincts, and he tends to go for the block as opposed to wait for the rebound.

He is great at boxing out and controlling space in the paint, usually leading to a teammate getting a rebound.



Paint Protection

As mentioned above, Lopez was an above average blocker with 1.6 per game in just under 30 minutes, which puts him towards the top of the league in terms of shot blocking rate. Lopez plays great vertically and jumps with his hands up



Was it enough?

Considering the Celtics were eliminated in seven games in the first round, it probably wasn't enough. The roster suffered some serious injuries to key players and the team really didn't get enough time to gel. Considering the team is built almost entirely for 'win now', the team will need to advance from the first round to even consider a pass.



Verdict

With Dedmon unlikely to re-sign, Lopez will be looking at around 35 minutes per game and all he can eat. Brook will also be in a contract year and motivated to perform and cash in. He has a cast around him that will help accentuate his strengths and Brook is primed for a huge season.
Comments (1)
Nenjabin
08/07 02:51 am
QN, Qtr. OFF, #6