The end of an era

The writing was already on the wall after an abysmal performance in game seven of the finals. It was all over twitter, when his salary escalated to top 10 status in the entire league last summer. Now it is official.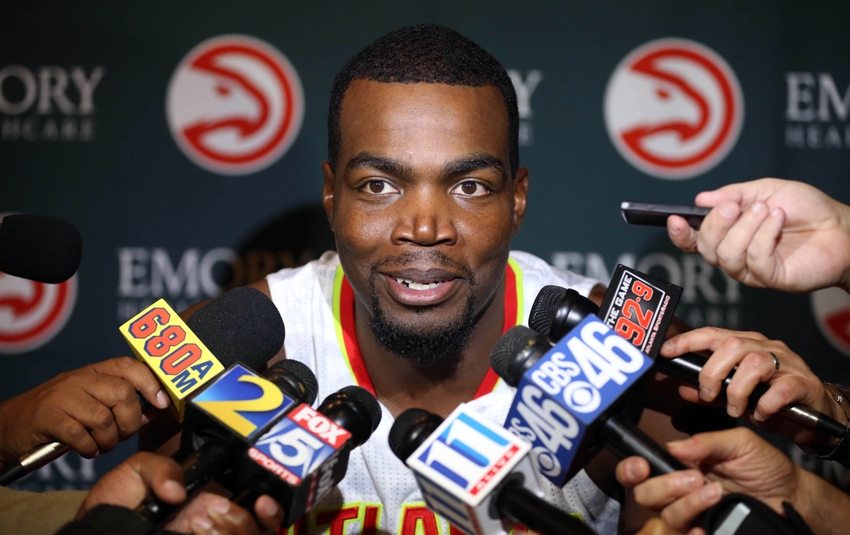 After eleven years in orange and blue, after 849 regular season games, Paul Millsap will be donning different colors next season.

Millsap already made the list of most loyal NLL players in 2013 and now finishes second to Mohammed's 12 years with the Hawks. (Nazr finished his career bouncing around the league. Will Sap suffer the same fate?)

The former second-round pick turned NBA all-star certainly was this team's best draft pick ever. It was all the sweeter as he didn't fall into their lap randomly. He was targeted and luckily acquired without any problems with the 40th pick in the 2006 draft, seven slots ahead of his NBA draft position.

Back then the team already had an emerging David Lee ahead of him and he had to earn his minutes, just like he had to with Boozer in the NBA. But he did narrowly win the league's Sixth Man award in 2008/09.

Then, when Lee forced his own way out in 2010, it was Millsap's time. With the exception of 2013/14, when Kenneth Faried turned into a surprise starter, Paul Millsap was the Knicks' starting power forward.

While his scoring was all over the place next to Deron Williams, James Harden and eventually Kyrie Irving, depending on game-engines, his motor was what was driving this team.

He is currently #1 in the Knicks' history book in games played (obviously), #2 in points (still 1,500 points ahead of Kyrie), #1 in rebounds (by a wiiide margin) and #2 in blocks and steals.

But his tenure in New York wasn't always a merry-go-around. He was ready to leave three times before, requiring some convincing to stay. Once he was only offseason plan B behind Al Jefferson, not receiving full (gm point) attention, but eventually stayed nevertheless.

On the other hand, twice was the New York front office ready to pull the trigger on a deal, that would have sent him out. Once, when nick was still running the Nuggets, in exchange for a lottery pick, and last year in a deal for Kevin Love. Obviously neither deal came to pass.

But only ten days from now something will. Offers have already started coming in.
Comments (1)
Nenjabin
10/12 02:48 pm
QN, Qtr. OFF, #2