Houston (25 - 28)

Expert Pick
0% >< 0%




Detroit (17 - 37)
Simmons to stop the Rocket Man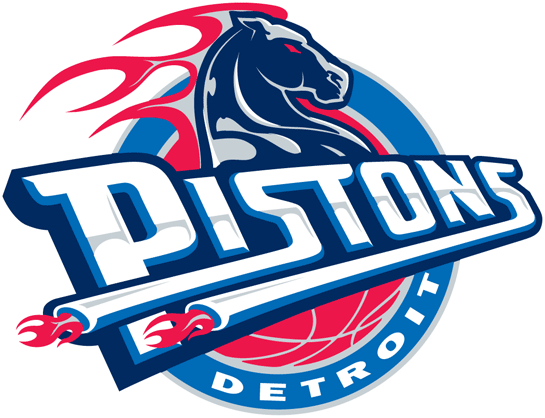 Rockets (22-27):
Offense: 23rd
Defence: 9th
Rebounding: 19th
Turnovers: 8th
Free Throws: 16th
The Rockets are firing up the standings after some early season struggles and some bold trades that saw the starting line-up virtually overhauled with the only constant being the dark horse MVP favourite in Hassan Whiteside. They've won 7 of their last 12 games with wins against the Knicks and the Heat and would be a little more impressive if they weren't on a 3 game losing streak. The main thing is they're comfortably in the top 8 out west and it's because of their top 10 defence and ability to take care of the ball. If they're able to stabilize their offence to the point they're sitting around league average then expect this team to head into the post season with a lot of hype to possibly pull off an upset. They head into this match up with Harris sitting on the bench and will have to make do with Waiters suited up for the season after successful surgery to his ankle. The future is bright for the Rockets as they surround their dominant front court with bevy of young upstart wings.
Pistons (16-34):
Offense: 29th
Defence: 14th
Rebounding: 21st
Turnovers: 24th
Free Throws: 20th
The Simmons hype was real preseason and for good reason, the kids a top 25 player in this league as a rookie with season averages of 22.2 PPG, 8.7 APG, 6.6 RPG and 1.5 SPG. That's about where it stops for the Pistons as its commendable the amount of trust they've invested into the youngster to run this franchise but in the end you just can't win games on the back of a rookies exploits. It seems recent moves by the savvy GM Laddas have made it clear they're looking to the future, securing youth on track to develop alongside Ben's game with hopes to nab another blue chip type talent in next year's draft. Looking forward it's all about building and there will be no excuses furthermore as they are led by a possible once in a generation type of player.
Match ups:
Hassan Whiteside vs Edrice Adebayo
Oooft poor kid. I love the guy's defensive versatility and upside but he's going to straight up get swallowed whole. Good experience for the youngster though as he's been a beast on the boards and averaging a very efficient double double for the Pistons since coming over. Whiteside is a top 5 player in this league and with averages of 25.8 PPG, 15.6 RPG, 2.1 SPG and 1.7 Blocks it's easy to see why. He's not only in the running for MVP but is a huge favourite for defensive player of the year. It's no surprise that the Rockets are elite defensively because of the defensive anchor that is Whiteside down in the paint.
Al Jefferson vs Jabari Parker
Jabari is back! Great news for the Pistons who took a chance buying low on the young star when they sent a miscast Fox to the Nets. If this kid can stay healthy this will be massive as Parker projects as a true second option to Simmons going forward. Can't read into this match up too much as Jabari will only be finding his legs this week but the Pistons are confident enough to jam him straight into a starting role. Minutes restrictions are for weaklings and Parker will look to exploit a slower Jefferson on both ends of the floor. As long as Jefferson can get his looks in the post then he'll be alright but this guy's taken too much of a hit with the slider changes compared to the kind of production the Rockets got used to for the first few weeks of the season.
Darius Miller vs Josh Jackson
Another case of veteran experience matched up against youthful exuberance. Josh Jackson was acquired as the centre piece of the controversial Oladipo trade and has struggled at times to find his shot within this offence. There really isn't any pressure on the kid this year as the Pistons continue to develop their young core but his skillset is promising with his defensive upside and ability to create plays. Miller has made a name for himself in his third year of his career as an elite perimeter scorer and will essentially play his role well providing space for Hassan to operate. In a case like this Jackson will be his own worst enemy and will only be as effective as his ego allows.
Timothy Hardaway vs David Nwaba
Nwaba is a promising 3nD prospect plucked from the G-League who is hopeful to develop a reliable 3pt shot to go along with his already elite defensive abilities. He can rebound the ball and has great IQ and will lock in on any opponent put in front of him which in this match up; will probably be the pivotal reason for the Pistons to possibly getting a leg up at home. Hardaway is a young wing with all the attributes you'd want in a guy who can play ether the two or three position. He can score in bunches and can hold his own defensively which is what the Rockets are hoping for as they ultimately gave up Hayward for him. He'll be playing with a chip on his shoulder to prove he's worth every cent of that 16.5million he's getting paid every year.
Yogi Ferrell vs Ben Simmons
It's well documented that Simmons feasts on midgets and at 6'10/260 everyone is a midget. Lowry, Brogdon, Curry and Lillard to name a few souls he has taken along his already locked ROTY campaign. He'll grind Yogi's bones to make his bread and drop a monster line on his head to send him back to the G-League. Last time they matched up Simmons dropped 27/13/9 and I don't see this time round being any different. As for Yogi he 'aight I guess.

Rockets Star

Timothy Hardaway

Whiteside will do his thing and get his own. If Timmy can't step up and score from the perimeter for the rockets than it's curtain call. Nwaba will make it hard but if the kid wants to prove his worth then it's times like this he needs to assert his authority.

PPG
9.0
RPG
1.9
APG
3.4
SPG
0.8
BPG
0.1
FPG
0.9
TPG
1.5

PPG
22.1
RPG
6.6
APG
8.6
SPG
1.5
BPG
0.7
FPG
1.9
TPG
4.1

Pistons Star

Ben Simmons

Is it a surprise that Simmons is the key guy here for the Pistons? The dude is responsible for like 80% of their points every night. He's going to feast on Yogi and get everything he wants so if he falters even slightly it could be game over early.
X-Factor
Bench play:

Both teams round out their bench with solid veteran production and leadership who are able to compliment their respective young cores on a nightly basis. Dante and Chandler will do their best considering the outs for the Rockets but I see guys like Anderson, Dudley and Johnson bringing it to the depleted second unit and helping them create separation with Simmons and Co on the bench. The home crowd will bring the Pistons home in a disappointing loss for the Rockets trying to solidify their play off position.

Pistons by 4.

Comments (5)
pistolpk
02/09 01:56 pm
lived up to the hype
laddas
02/09 08:03 am
Gg mate!
Vitticus
02/09 05:32 am
Wow. I can't believe Whiteside made game winning free throws. Gg Laddas
Vitticus
02/08 04:20 pm
Think I'll be forever raped by Simmons. But sure that is true for a lot of us. I will need it.
laddas
02/07 06:57 pm
Cheers for write up mate! Good luck vitticus.